Litter of MLWR The Alot x MLWR-DAZL Silverclaw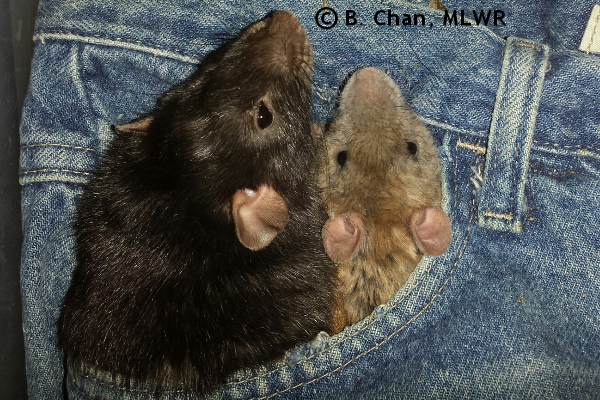 MLWR The Alot and MLWR-DAZL Silverclaw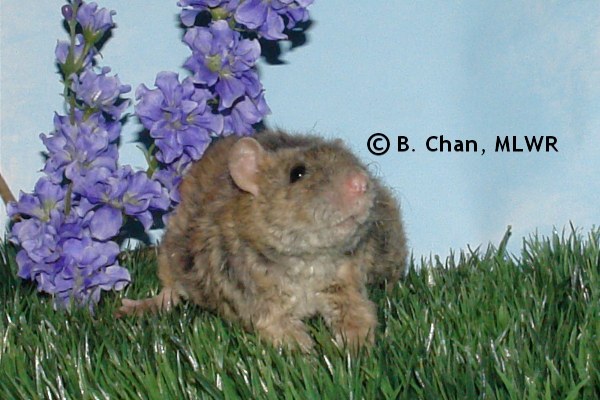 MLWR-DAZL Silverclaw, very pregnant!
MLWR The Alot x MLWR-DAZL Silverclaw
Litter Pedigree
Date of Birth: May 4, 2014
NARR Litter Number: 14MLWR0023
Theme: Illinois Butterflies
Number of babies:6
Available for Reservation :June 1, 2014
Can Go Home After :June 15, 2014
This litter is to continue to establish the rex gene in our lines. The Alot is a big, gorgeous, super sweet and laid back guy. He is a great tucker and always wanting to say hi. Silverclaw is a beautiful girl with a very soft coat and a gentle disposition. We ended up with a litter of all boys, who hopefully will carry on the wonderful qualities of their parents.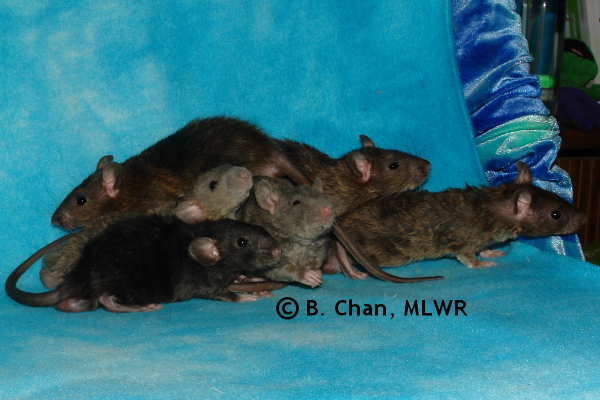 6/9/14 - Whole litter, 36 days old!

More Pictures