Litter of BVR Corza Jarn & BVR Alia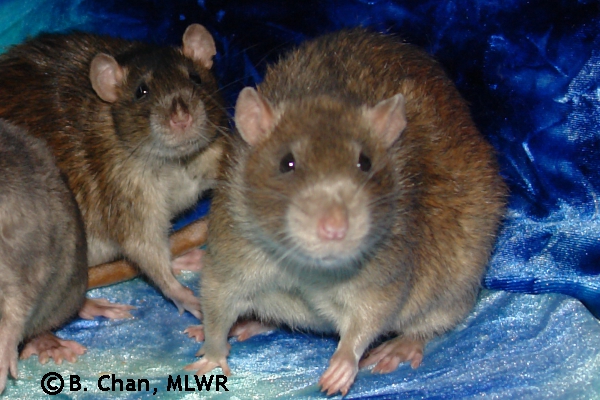 BVR Corza Jarn x BVR Alia
Litter Pedigree
Date of Birth: June 5, 2012
NARR Litter Number: 12MLWR0055
Theme: Fushigi Yuugi Characters
Number of babies:13, 1 stillborn, 12 surviving. 8 girls, 4 boys.
Available for Reservation: July 3, 2012
Can Go Home: After July 17, 2012
Genetics:
Corza, Russian Blue Agouti Self Satin Coat Standard Ear Buck: A/- d/d M/m s/s H/H x
Alia, Agouti Self Satin Coat Standard Ear Doe: A/a D/d M/m s/s H/H
Expecting:Agouti, Russian Blue Agouti, Cinnamon, and Russian Cinnamon. Possibility of Black, Russian Blue, Mink, and Dove. All satin coats.

This litter will help us get our Agouti line started! Corza is a big guy with a laid back personality and beautiful large eyes and Alia is a beautiful, playful, and good sized girl with an outgoing personality. We are looking forward to big, playful, loving babies from these 2 parents, with all satin coats to help us towards our goal of satin and satin rex in the line!

Alia gave birth in the afternoon on the 5th and is loving on her babies, grooming, nursing, and boggling away. All the babies are quite loud and have nice milk bellies! We can't wait to watch them grow!

June 14: The babies are doing awesome, getting in some gorgeous coats of hair finally! We are still evaluating, but have narrowed down some possible keepers. We are looking at keeping a couple girls and 1 or 2 boys, so we will likely have a few girls and boys available from this litter!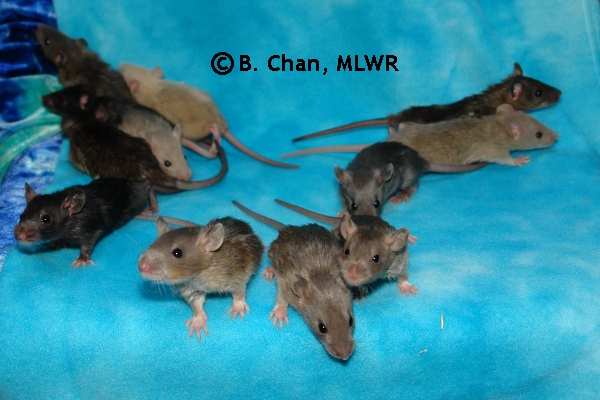 6/27/2012 - Group, 22 days old!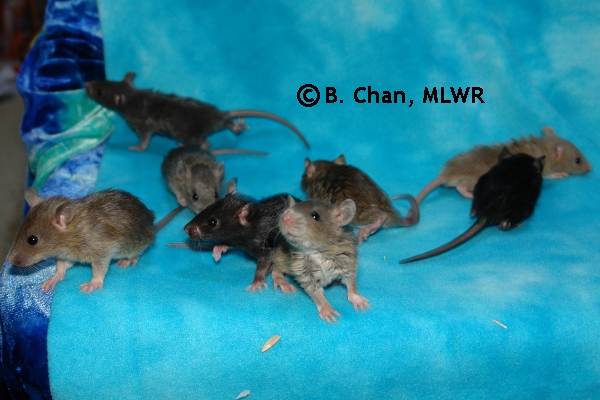 6/27/2012 - Girls, 22 days old!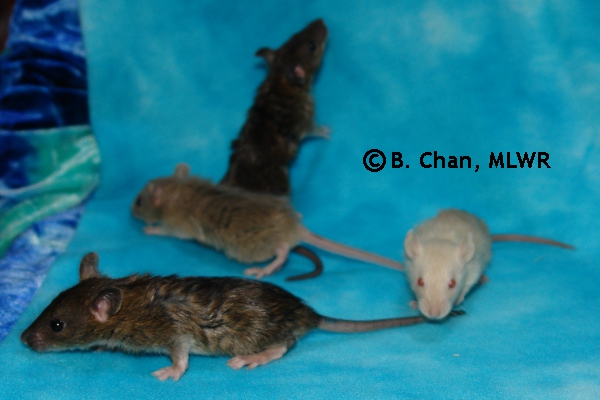 6/27/2012 - Boys, 22 days old!

More Pictures

Names may be changed around as we continue to evaluate the litter and decide on our keepers!
Girls

Boys


MLWR Suzuno
aka "Ingrid"
Russian Cinnamon
Satin Coat, Standard Ears


*Home with Jade R.*


MLWR Tasuki
Cinnamon/Mink
Point Siamese
Satin Coat, Standard Ears


*Home with Brooke M.*


MLWR Houki
Cinnamon Eng. Irish
Satin Coat, Standard Ears
*MLWR Keeping*

MLWR Tamahome
Russian Cinnamon
Satin Coat, Standard Ears
*Home with BVR*

MLWR Takiko
aka "Hattie"
Russian Blue Agouti
Satin Coat, Standard Ears


*Home with Jade R.*


MLWR Chichiri
Agouti
Satin Coat, Standard Ears
*MLWR Keeping*

MLWR Chiriko
Russian Blue Agouti
Satin Coat, Standard Ears
*MLWR Keeping*

MLWR Hotohori
aka "Scout"
Agouti
Satin Coat, Standard Ears


*Home with Karen S.*


MLWR Yui
Russian Blue
Satin Coat, Standard Ears
*MLWR Keeping*

MLWR Miaka
Russian Blue Agouti
Satin Coat, Standard Ears
*MLWR Keeping*

MLWR Taiitsukun
Black
Satin Coat, Standard Ears
*MLWR Keeping*

MLWR Nuriko
Black
Satin Coat, Standard Ears
*Home with BVR*