| | |
| --- | --- |
| | |
Litter of TMCC Diego x MLWR Fish Tacos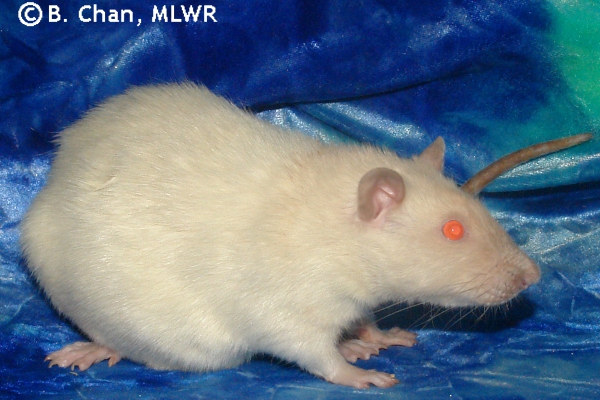 TMCC Diego x MLWR Fish Tacos
Litter Pedigree
Date of Birth: February 18, 2014
NARR Litter Number: 14MLWR0010
Theme: Foods of the Yucatan Peninsula
Number of babies:10
Reservations open: March 18, 2014
This litter is to start our work with burmese here at our rattery! Diego is a handsome and sweet guy, and Fishy is playful and outgoing! She is being a very attentive mother and feeding her babies quite well, and we look forward to watching them develop!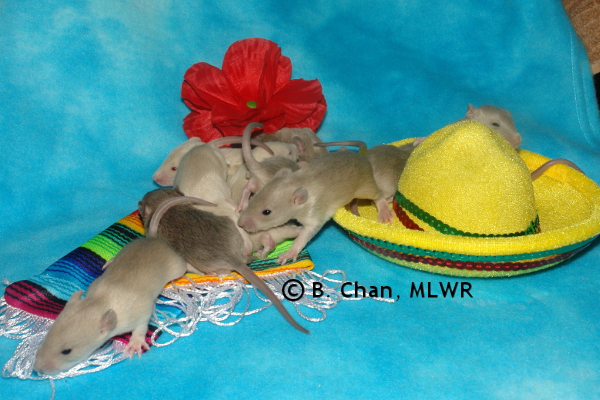 03/06/14 - Whole litter, 16 days old!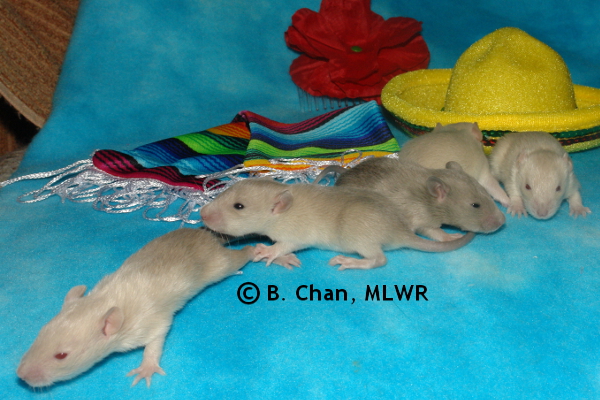 03/06/14 - Girls, 16 days old!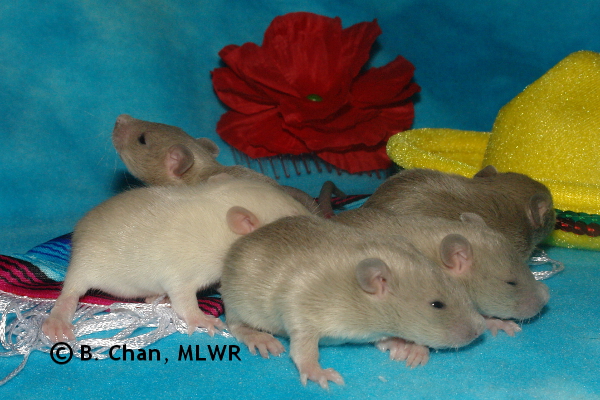 03/06/14 - Boys, 16 days old!

More Pictures

Girls

Boys


MLWR Kibis
Siamese
Satin Coat, Standard Ears


*Home with: Casey T.*


MLWR Salbutes
Siamese
Standard Coat, Standard Ears


*Home with: Amanda C.*


MLWR Chaya
Siamese
Satin Coat, Standard Ears


*Home with: Casey T.*


MLWR Poc Chuc
Russian Blue Wheaten
Satin Coat, Standard Ears


*Home with: Amanda C.*


MLWR Cochinita Pibil
Siamese
Standard Coat, Standard Ears


*MLWR Keeping*


MLWR Xtabentun
Russian Blue Wheaten
Satin Coat, Standard Ears


*MLWR Keeping*


MLWR Marquesita
Russian Blue Burmese
Satin Coat, Standard Ears


*MLWR Keeping*


MLWR Panuchos
Russian Blue Wheaten
Satin Coat, Standard Ears


*Reserved for BVR*


MLWR Polverones
Russian Silver Wheaten
Standard Coat, Standard Ears


*MLWR Keeping*


MLWR Queso Rellano
Russian Blue Burmese
Satin Coat, Standard Ears


*MLWR Keeping*