Litter of MLWR Nibbins x MLWR Houki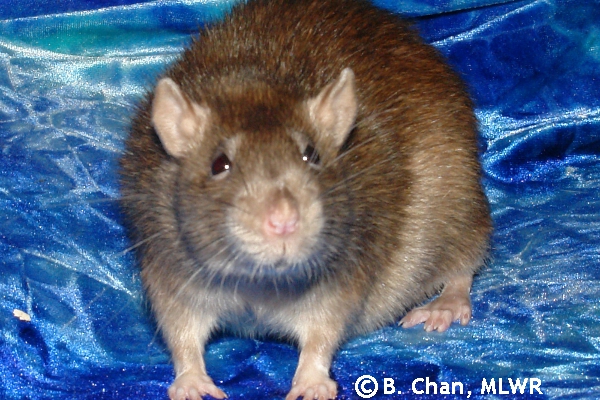 MLWR Nibbins x MLWR Houki
Litter Pedigree
Date of Birth: October 23, 2013
NARR Litter Number: 13MLWR0046
Theme: Guild Wars 2
Number of babies:2
This litter is one that we hope will let us select towards better health in our fawn line. Nibbins is a big, loveable guy who has show now signs of the respiratory issues plaguing his father, brothers and uncles. Houki is a sweet girl, who has been very healthy and is a nice, large size. We're looking forward to some very sweet babies that will hopefully be a good step towards healthier rats!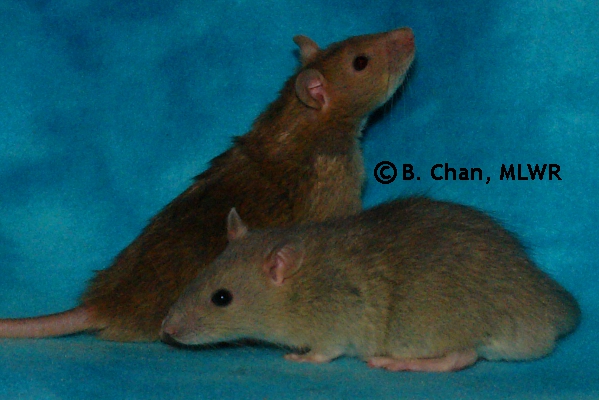 11/21/13 - Both babies, 29 days old!

More Pictures