Litter of BVR Hartree x MLWR Taiitsukun
*2 girls and 2 boys available*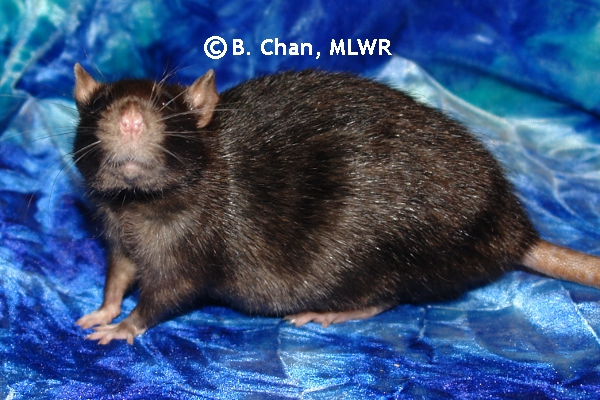 MLWR Taiitsukun, one day before delivery - Full of babies!

BVR Hartree x MLWR Taiitsukun
Litter Pedigree
Date of Birth: June 14, 2013
NARR Litter Number: 13MLWR0027
Theme: Hyperbole and a Half
Number of babies:13 born, 9 surviving, 4 girls, 5 boys
Available for Reservation: July 12, 2013
Can Go Home: After July 26, 2013
Genetics:
Tree: A/a D/d M/- S/s H/H Db/db x Taiitsukun: a/a D/d M/- s/s H/H
Expecting: Agouti, Russian blue agouti, black, russian blue. Possibility of cinnamon, mink, russian cinnamon and dove. Satin and Standard coats. Self.

We are very excited about this litter! Tree is a very handsome and friendly guy, and Taiitsukun is a pretty and sweet little girl. This litter should help move forward with our agouti line. We are hoping for some loving and gorgeous little babies!
NOTE: The siamese girl from this litter and from our current litter can be paired for placement with the available russian blue girls from BVR's current litter, pending approval to adopt from both of us! And of course the boys from this litter can be paired with the boy from our current litter, or all three could go home as a trio!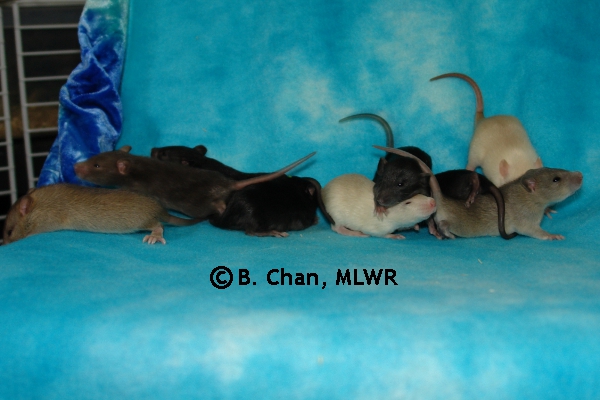 7/1/2013 - Whole Litter, 17 days old!



7/1/2013 - Girls, 17 days old!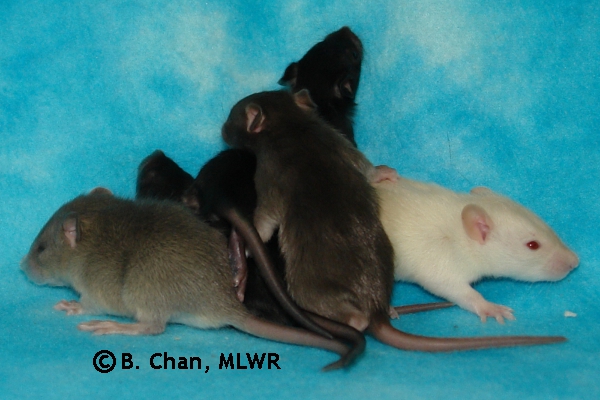 7/1/2013 - Boys, 17 days old!

More Pictures

Names may be changed around as we continue to evaluate the litter and decide on our keepers!